Hello every one I haven't dropped off the planet, I've just been really busy with traveling this wonderful country of ours and not having much Internet service or time. I've also been attempting to teach our 3 wonderful children.  The good news is though I have been working on a few recipes and special posts in this time so more is coming your way.
Since my last post we have traveled from the bottom of W.A to nearly the top of W.A and seen some most amazing sights. Exmouth and Karajini would have to be my most favorite spots so far.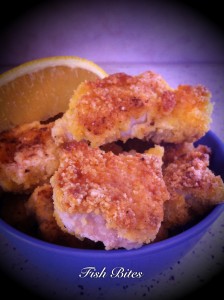 Well this blog is about food so I better stop rambling on about where we have been and start talking about the wonderful food that we have been eating. As we have been heading north we have been staying in a lot of free camp sights and unpowered sights, so Thelma (the Thermomix) hasn't been coming out of the cupboard very often. When we stop at a powered sight I replenish all my flours, milk and mayo, and cook up a few cakes and things like that for the next week.
While in Exmouth for a few days Matt was lucky enough to go out fishing with friends of friends. He didn't catch much but as a boat they caught a nice amount, so our Engel is now a freezer with lots of fish fillets in it. As a result of the fishing we have mainly been eating fish for dinner in every way possible. We as a family have decided that fish bites (nuggets) are our favorite (I will add a quick recipe for these at the bottom).  Our second favorite would have to be the easiest way to cook fish but it is so yummy, you simply get your fillet and some fresh garlic and cook it in your fry pan.
FISH BITES
Fish fillets of your choice cut into bite size pieces
Egg
Coconut milk (or milk substitute)
Crumbs (we used corn flakes)
Lightly dust your fish bites in rice flour. Mix together your egg and milk and then coat your floured bites in it. Place your crumbs in a zip lock bag and once your bites are coated with the egg and milk place them in the crumbs, zip the bag and shake to evenly coat them with crumbs. You are now ready to cook them. We shallow fry ours in coconut oil,  we also do them in a few batches to keep a good hot temperature so that they turn out nice and crispy.