Do you get stuck for present ideas for your family and friends?
Maybe this will help you out a little!!!
Presents don't have to expensive or mass produced, sometimes we just need to give that special someone something from the heart. What better way to do it than with something that you have made yourself.
OK let's get down to why I'm writing this post in October instead of December when everyone is looking for Christmas present ideas. It really is quite simple…. I have a special friend who is turning the BIG 40. What do you get a friend who has most things and loves everything pink? Yes of course pink BPA free containers filled with Lucas Lifestyle treats. 🙂  Sterilised glass jars would also be great containers to put you treats in.
In the photo below I have made Almond butter, Cashew butter, Coconut butter and mayo.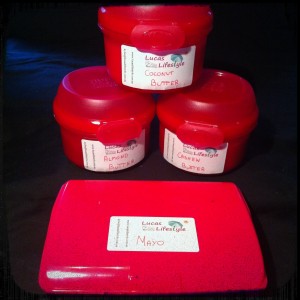 I'm also testing out some natural body products and if they work well I will post them.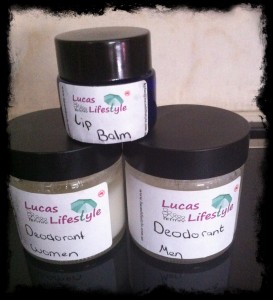 Happy birthday my dear friend I hope you like your Lucas Lifestyle treats xxx